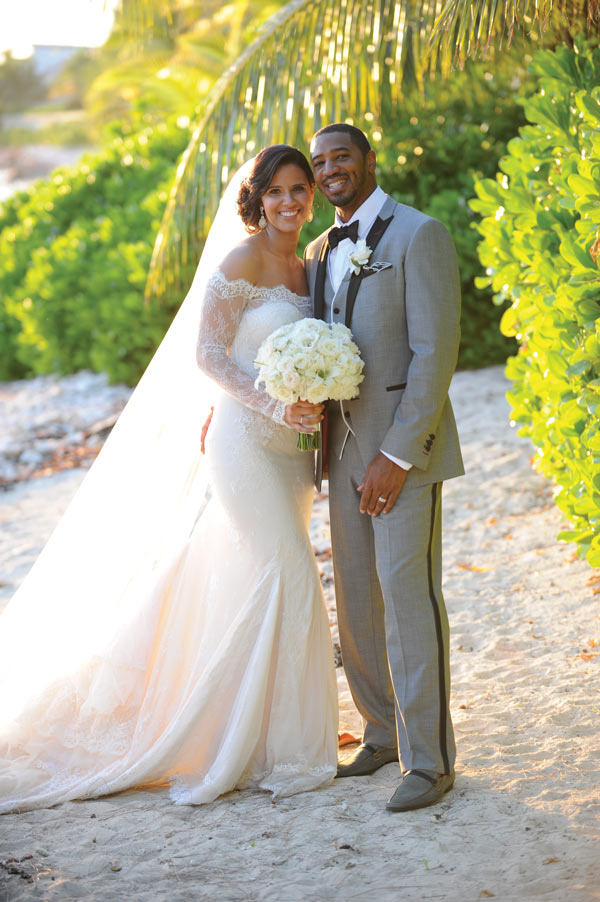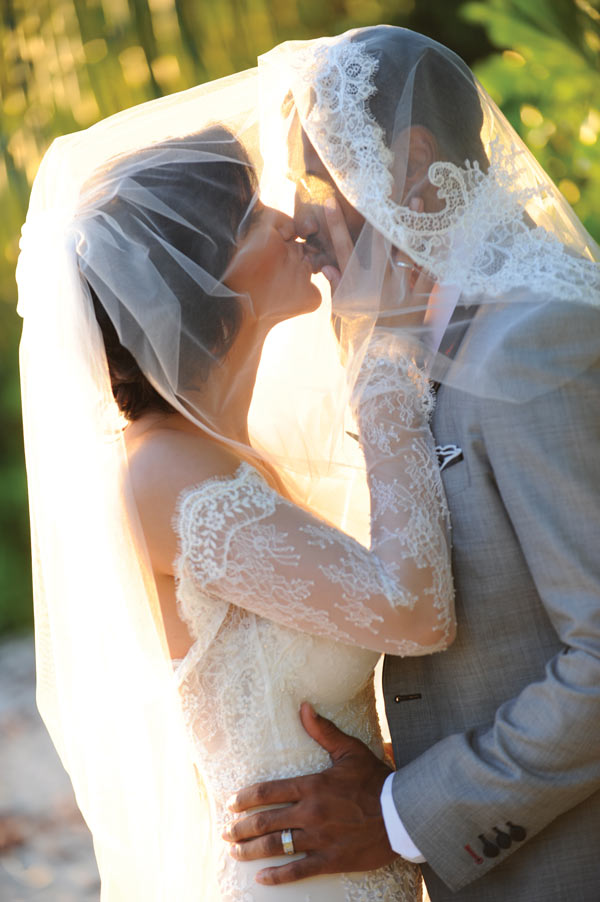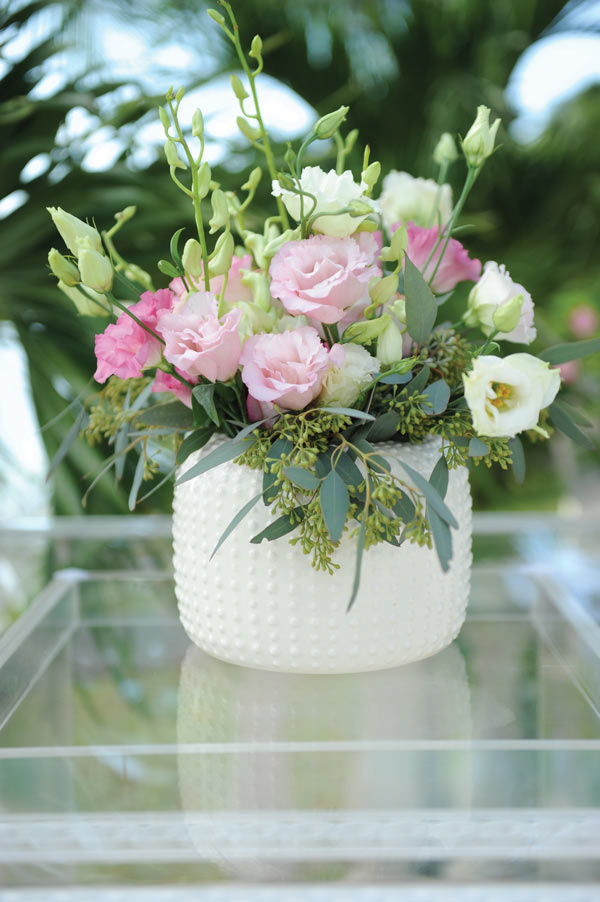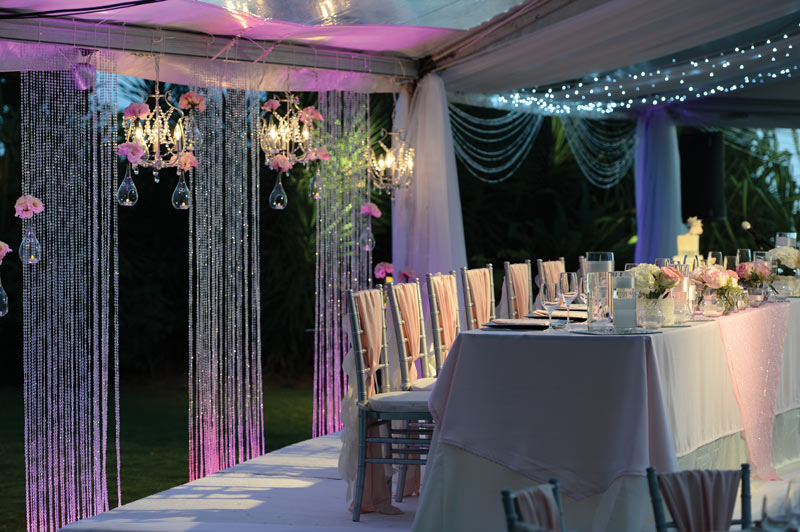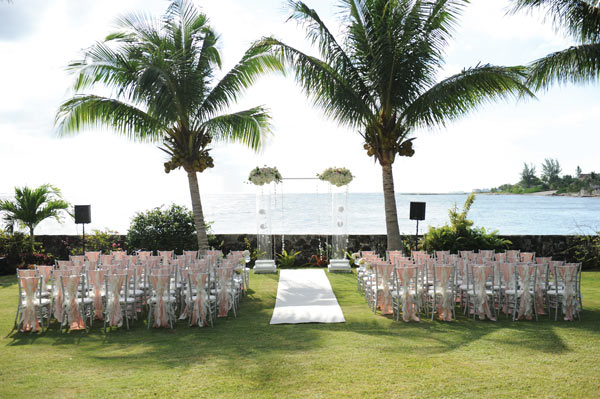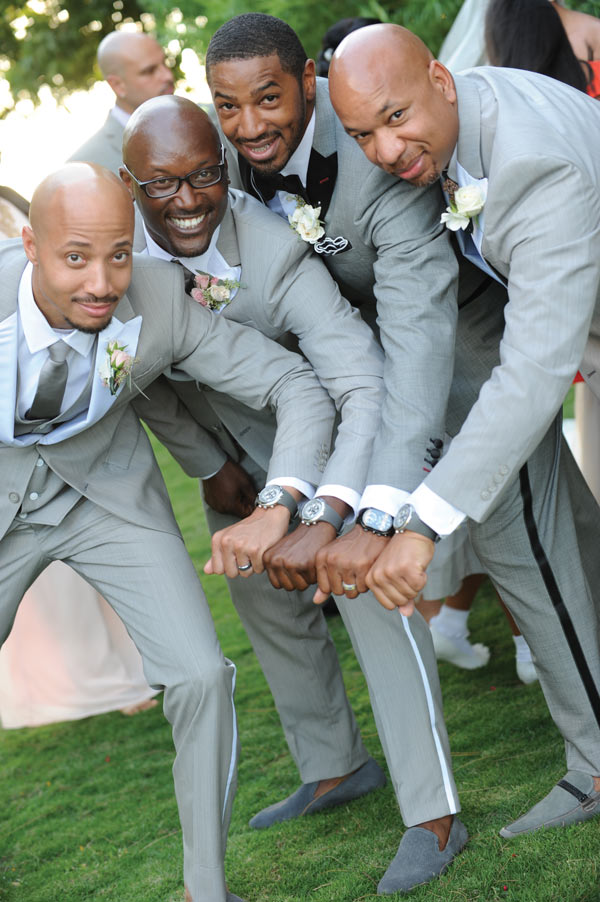 Pilar Hogans often reflects on the world around her, the blessings bestowed upon her, and all the wonderful things that lie ahead. Then, she thinks "aint life grand." Indeed, this native of Grand Cayman in newly married to her soulmate and enjoying life to the fullest.
Pilar met her husband Tavarus Hogan in 2007 through mutual friends when she was studying at the University of South Florida. Tavarus was in the Sunshine State transitioning from life at Vanderbilt University and a short career as a professional athlete. "There was an instant friendship that grew into a love connection," Pilar recalls. Stil, Tavarus was a man with a plan.
He had a seven-year rule on dating before proposing marriage. He didnt want to rush anything and he wanted to make sure it was the right move at the right time. So, Pilar and Tavarus dated for years.
One day out of the blue, Tavarus asked Pilar to accompany him on a "business" trip to Sedona, Arizona. "After we arrived from Arizona, we took a private plane to the Grand Canyon," Pilar explains. "We landed on a rock far up and i stared in awe at the view. I turned to look at Tavarus and he was down on his knee holding a brilliant canary diamond engagement ring. Some tourist nearby were filming the whole thing for him, for us actually, as our favorite song played on Tavarus' iPod. I was so surprised.
We had been dating for a little more then six year, so it was short of Tavarus' targeted seven years. Everyone around us started clapping. It was enthralling." There was no question where the two would have their wedding. " My family is in the Cayman Islands," Pilar explains. "That is where I grew up and that is where I always knew my wedding would take place." Pilar & Tavarus chose the most exclusive Cayman Islands seaside address for their wedding ceremony and reception – Sunset Bay in Grand Cayman. Since Pilar was living in Florida at the time, she relied heavily on help from her wedding planner, Julieete Heath Ebanks from Five Star Events.
"I cannot stress enough how amazing Juliette and the entire crew at Five Star Events were in regard to planning, organizing, and bringing to life the most magical day," Pilar says. "From the start, we felt that we made the right choice by choosing Juliette as our wedding planner. I consulted with many other even companies on the island and did not get that feeling of security, understanding and confidence that we got when we spoke with Juliette about our wishes for our special day. From the beginning, Juliette was on top of it. She really guided us what to expect and what was needed, and took over the stressful aspects of planning a wedding. She listened to our needs and desires and made suggestions and recommendations that fit us as a couple.
It was at times worrisome about how the planning and decor would all come together with me only arriving just one week prior to the wedding date," Pilar continues. "But Juliette had it all under control as promised and our wedding was the most enchanting wedding ever. I was astounded by the high-quality decor, the organzing, the small details, the coziness, and the intimacy of our wedding. Nothing was too much trouble or too challenging for Juliette. She was just spectacular." The couple choose a coastal glam theme for the big day. "I didnt want a typical beach wedding," Pilar says. "I wanted it to represent the beauty of Grand Cayman by being on the ocean side with natural colors of the island's flowers and sea. But I also wanted to add some glam with sparkles, diamonds, and chandeliers."
The duo shined when the exchanged vows on Nov 15, 2014, before some 100 guests. Pilar donned a custom-made gown from designer Inbol Dror of Israel. The ivory colored dress with a hint of light pink was a dazzling floor-lenght, strap-less creation with a sweetheart neckline and mermaid bottom. The veil was also custom made with a single long tulle and lace design. Tavarus wore a bespoke charcoal grey three-piece suit with a black lapels and matching bow tie. Flawless orhcids and perfect peonies fringed the stunning couple.
I recall vividly that he was the only person i could see from the time I started to walk up the aisle," Pilar says. "I knew there were other people there, but my eyes were only drawn to him. He looked so handsome. All I could think about for the entire day was anxiously waiting to see Tavarus standing at the altar waiting for me. The feeling I had was fairytale-like and very emotional."
The reception was catered by Mise en Place. The marvelous menu included a salad of moro oranges, arugula, avocado, and almonds dress with a light tarragon shallot vinaigrette. Entree choices were coconut crusted chicken and pan refried mahi fillet with a spicy guava barbecue sauce and mango salsa. Both were served with vegetables, gungo beans, and rice cakes.
The Cake Studio whipped up the decadent four-tier wedding cake. The layers were caramel, pineapple coconut with mango, buttercream, and carrot cake. Swiss dots, lace and sugar flowers adorned the icing. Photographer Melissa Wolfe did an amazing job capturing every important and not-to-be-missed moment. Local DJ TNT had "great energy"," Pilar recalls, and steel pan player Jimi la Pierre was mesmerizing.
Pilar and Tavarus both agree that what they will always remember most is their Grand Canyon proposal and their Grand Cayman wedding. Those are two of the best days of their lives. Yes indeed, ain't life grand.
WEDDING PLANNER
Juliette Heath Ebanks of Five Star Events
PHOTOGRAPHY
Melissa Wolfe Photography